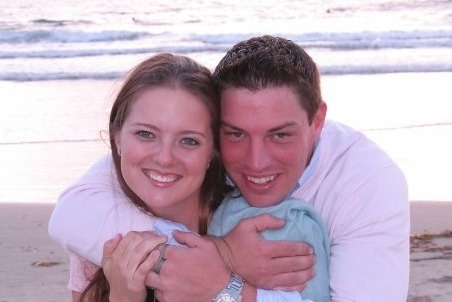 Holly and Matthew are cousins and grew up in a tight-knit family geographically split between San Diego, CA and Houston, TX.  At a family reunion one summer, they pored over the possibility of founding a small, family-owned business focused on pairing San Diego students with one-on-one, expert tutors.  In July 2016, Smarter Tutoring was born.
---
Holly Dembinski, PhD
PhD Chemistry: Biochemistry and Biophysics, UC San Diego (2015)
MS Chemistry, UC San Diego (2012)
BS Chemistry, BA Biology & French, Gonzaga University (2010)
Holly is dedicated to the craft of teaching, and during her time at UC San Diego, she was thoroughly invested in the professional development of graduate students and graduate teaching assistants on the department and campus levels.  Since defending her doctoral dissertation, which focused on macromolecules in disease states, Holly has taught collegiate-level chemistry courses at both UC San Diego and the University of San Diego.
Holly has a knack for working with students and educators alike, and she uses this expertise in the professional development of our Smarter Tutors.  She is dedicated to ensuring your child is receiving the best one-on-one tutoring experience imaginable.
Matthew Colvin, MBA
MBA, Washington University in St. Louis (2013)

BS Agribusiness, Texas A&M University (2008)
Matthew grew up in a household of educators and has always placed a premium on overcoming academic hurdles.  After graduating with honors from Texas A&M, he moved to St. Louis to jump-start his professional career with a leading, international chemical manufacturer.  He continued his education at Washington University in St. Louis and completed his MBA in 2013.  In 2014, Matthew was promoted to manage the chemical manufacturer's $200M portfolio in Europe and the Middle East from the company's European headquarters in Brussels, Belgium.
Matthew recognizes the importance of academic success. Accordingly, he employs his business acumen to ensure that your child gets the help he or she needs in an expeditious and professional manner.